Laminate Flooring Versus Hardwood Flooring
Laminate flooring versus hardwood flooring, how will you determine between the two? Knowing what each floor has to offer may help your decision. Laminate flooring is relatively new compared to hardwood flooring. Most people know something about hardwood and may need more information on laminate in order to make a comparison. I try to educate folks about laminate flooring to help you make an informed decision. For more information to Compare Laminate Vs Hardwood Floors this link will take you to a site that that is also designed to educate consumers.
Differences in Pricing
Most often the cost of these two floors can be the deciding factor when choosing. Hardwood flooring prices can range from around 3.00 dollars a foot for lower end and up to 100.00 a foot or more for some exotic species.(for the flooring only)
Laminate flooring prices can start under 1.00 a foot and stay under 8.00 a foot.(for the flooring only)
Installers will charge more to install hardwood then laminate.
Hardwood installation rates can vary depending on your location from 2.00 a foot to over 3.00.
Laminate installation rates usually are under 2.00 a foot as far as what the installer will charge. Retail flooring stores often charge more then this to install laminate and hardwood to cover their overhead.
The cost of some glues for glue down hardwood can be fairly expensive.
The cost of some underlayments for laminate flooring can add some expense also, but still be less than glue. Some brands of laminate have the padding attached to the back.
Durability, Laminate Flooring Versus Hardwood Flooring
Scratching and denting
Laminate flooring is less likely to scratch or dent than hardwood flooring. Although I have seen some laminates that do scratch easily, depending on the quality.
Even though laminate has been heavily marketed as not easy to scratch, it can and does happen. When shopping for laminate flooring try a scratch test on a sample, use your keys and see if one scratches easier than another.
Hardwood can scratch easy also. There are different finishes that are applied to hardwood that may resist scratching. Some are tougher than others. Most of the time light scratches on hardwood are on the finish itself.
Denting is usually caused by dropping something on the floor. Hardwood will dent easier than laminate.


Ease of Installation
Laminate flooring is also marketed as a do it yourself product. It is basically easier to install than hardwood. Laminate is never attached to the floor, it is a floating floor. Laminate is connected together on the edges with a tongue and groove that locks together. These locking systems vary from brand to brand, some are easier to connect than others.
Hardwood on the other hand is usually either nailed down or glued down which takes more skill for this. There are hardwood floating floors that are similar to laminate flooring, with a locking system. Some of the hardwood floating floors require that the edges be glued together. The floating hardwood floors are typically engineered wood flooring (not a solid hardwood).


Appearance, Laminate Flooring Versus Hardwood Flooring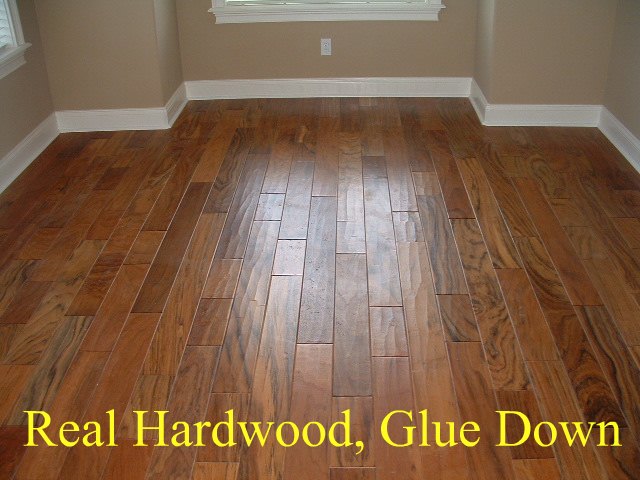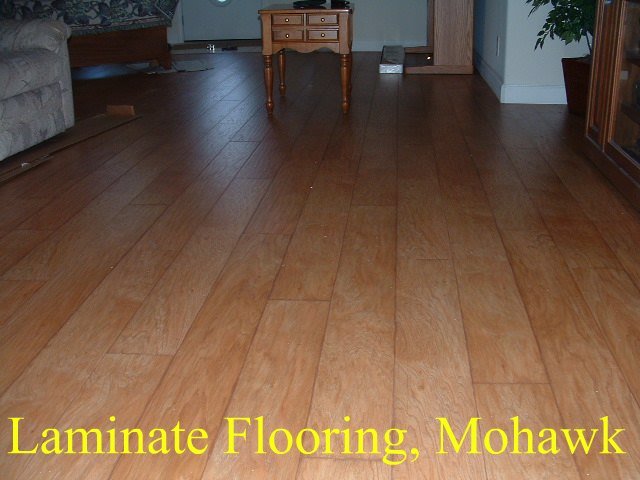 Repairing Hardwood or Laminate
Both hardwood and laminate floors can be repaired if damaged. Repairing laminate flooring usually involves taking the floor apart replacing the damaged planks and reinstalling the floor.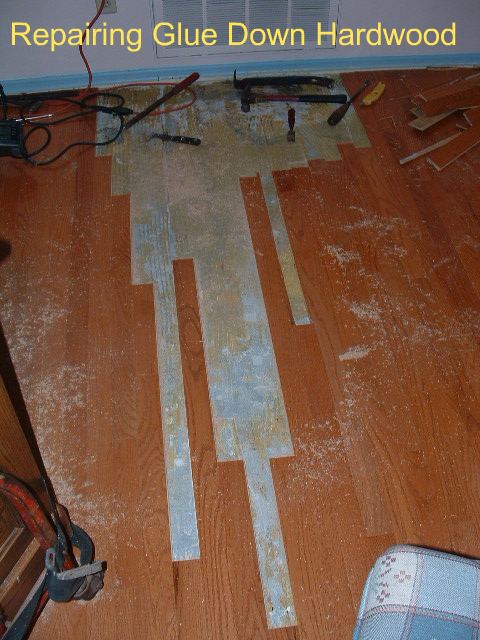 The advantage to replacing laminate planks is you can't tell it apart from the existing floor. Laminate flooring does not change in color compared to hardwood flooring. As hardwood flooring ages, it tends to get darker in color.
Repairing hardwood can be difficult, for example the hardwood gets scratched across 15 or 20 planks. Removing the damaged boards can be a lot of work when your trying not to damage the boards next to the damaged ones.



If you want an estimate, you can contact me if your in my area. My service area includes the greater Tampa Bay Area, Florida,33542 Also other areas in Hillsborough county FL , Pasco county FL , and Polk county FL. <p>Phone number 813-713-1535

Return to Home Page From Laminate Flooring versus Hardwood Flooring

---