Toklo Laminate Flooring Review
This is my Toklo laminate flooring review based on my experience after installing this laminate for one of my clients.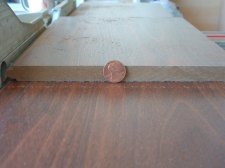 This installation I did with this flooring is 14 mm thick. The edges are square (with no bevel). This color is Acacia. The texture is a raised wood grain. Here in this photo you can get an idea of the thickness.
(CLICK PHOTOS TO ENLARGE)


One of the features about this Toklo laminate that I was impressed with was the wax that is applied along the edges. When the planks are connected together, the wax acts as a barrier against liquids. This may come in handy if you have pets that have accidents from time to time, or children that may spill their drinks.
My client used a laminate floor cleaner to remove the excess wax from the joints.
The durability of this Toklo laminate is very tough, with an AC 5 rating. This is the highest from 1 to 5.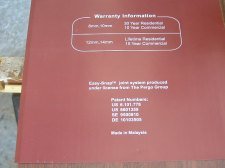 Toklo laminate carries a lifetime warranty for all their products that are 12 and 14 mm thick.
Toklo laminate is a commercial laminate flooring also, as it carries a 15 year warranty for commercial installations.
The locking system on this flooring is made by Pergo. This made it easy to install compared to some of the other locking systems.
I wanted to write this Toklo laminate flooring review because I am impressed with the quality of this product, and the way the joints fit together tight and flush.
I will recommend this product to my readers and my clients that want a good quality laminate flooring that is tough and easy to install.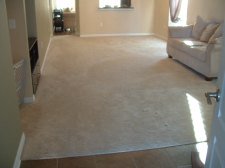 BEFORE PHOTO
AFTER PHOTO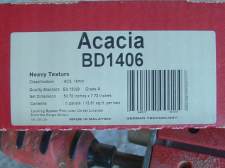 Return to Laminate Flooring Reviews Page From Toklo Laminate Flooring Review Page

Return to Home Page