Waxed Edge Laminate
Wax edge laminate flooring offers you enhanced moisture resistance, one of the keys to long-term performance and durability in wood and laminate flooring. What better way to protect your laminate flooring investment than by coating the edges with a substance that repels moisture. A layer of protection which prevents moisture from getting into the boards will reduce instances of damage in the long term. Wax edge laminate flooring is also available in a range of patterns and designs to give you the flooring you want in the way that you want it.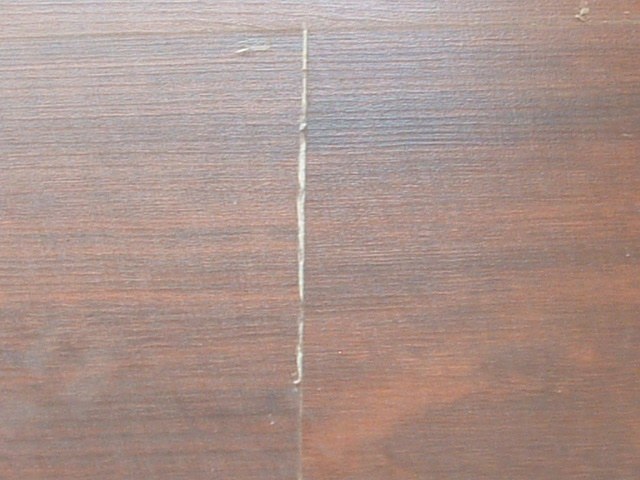 Test your creativity and be assured of long-term performance in your floors – get yourself wax edge laminate flooring now and rest easy. And for a further level of assurance, you can be confident that you're getting wax edge laminate flooring from BuildDirect at unbeatable prices.
In this photo you can see the wax pushed up, after the laminate planks are tapped together.
CLICK ON PHOTO TO GET A BETTER LOOK