Installing engineered floating wood flooring can be a little more difficult than installing laminate flooring. For one thing engineered floating wood flooring is usually thicker and the locking system is a lot tougher.
There are some engineered wood floors that are just a simple tongue and groove that needs to be glued together at the edges. Other engineered wood floating floors have a locking system on the edges that lock together like laminate flooring.
All floating floors will have to be installed over underlayment. This helps to cut down on the hollow sound and helps to make up for slight height differences on the sub floor. Some manufactures specify that the sub floor cannot vary in height by more tan 1/8 of an inch within a 8 foot radius. This may be hard to find in most homes as concrete slabs can vary a lot with humps and dips. Wood sub floors can vary a lot also.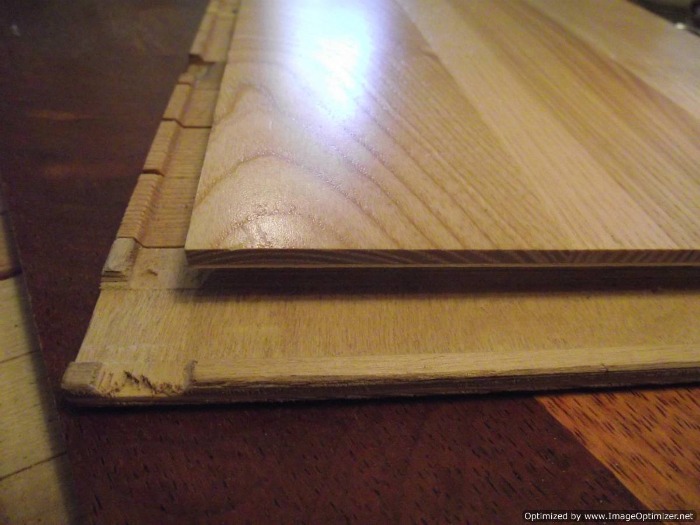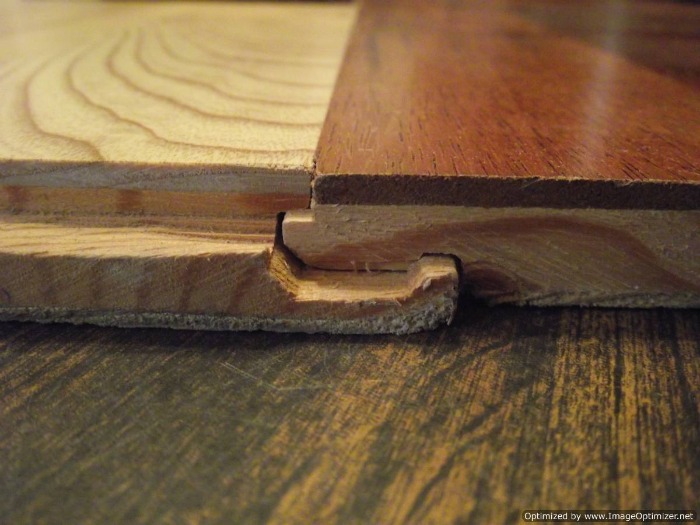 Here is an example of the locking system on Karhs Long board Kalmar. You can see the planks locked together in the photo to the right. Click the photos to get a closer look.


How to Install This Karhs Woodloc Floating Wood Flooring
To install this particular product you will need a good tapping block some wedges and a hammer to join the planks together.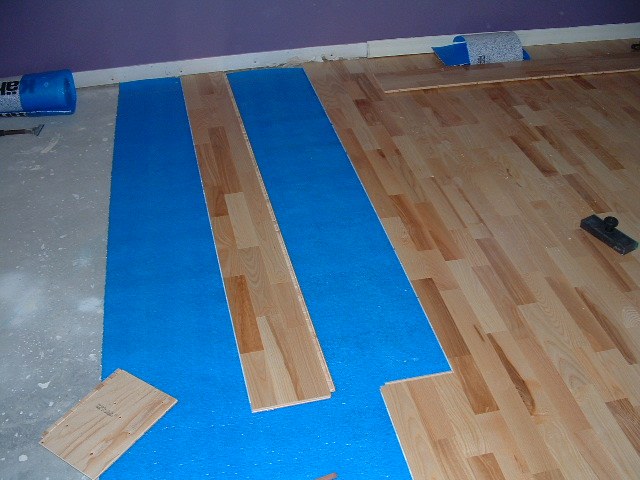 This is the plank that needs to be installed already cut to length to fit.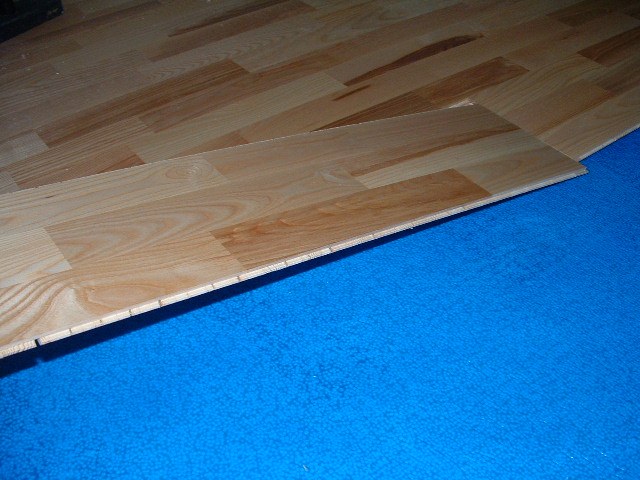 With this Woodloc locking system the end joint needs to be connected first. Hold the plank up at about a 45 degree angle, engage the joint and lower the plank. After doing this there will be a space along the long side.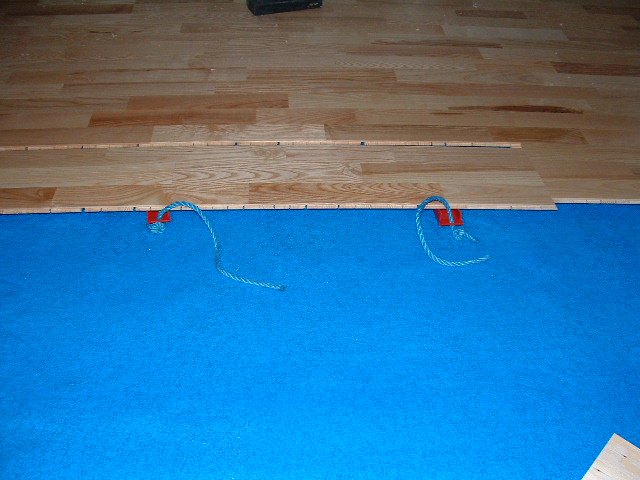 With the plank laying flat wedges need to be inserted under the long side of the plank so it tilts up at a slight angle. This is the only way to tap the side together.
You need to put pressure on the plank close to the joint from the top so when you start tapping the plank it will line up with the adjoining plank. The instructions I read for this product mentioned that you need to gently tap with the tapping block. I will say here that it takes a lot more force than that to get these joints together.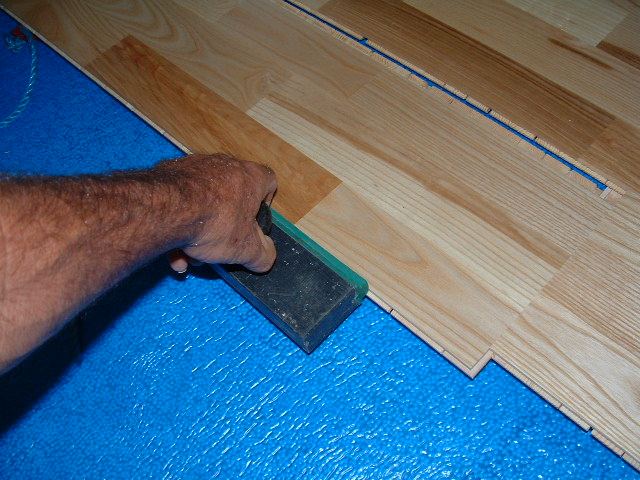 Make sure you hold the tapping block firmly in place so you do not damage the top of the plank or the locking system on the edge. Start at one end with the tapping block and work your way down the plank.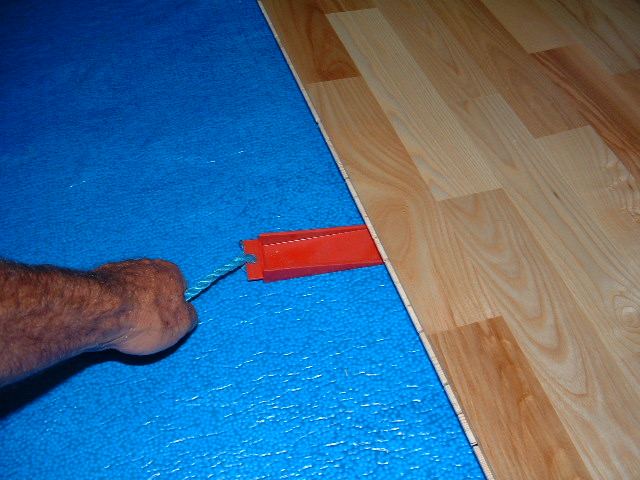 After tapping the joint together remove the wedges and push the plank flat down to the floor.


Return to Floating Wood Flooring Page From Installing Engineered Floating Wood Flooring Page 


Return to Home Page From Installing Engineered Floating Wood Flooring Page